We help Clients With any Type of Marriage
Same-Sex Weddings in Malta
Gay marriage on the Maltese islands is now an attractive, easy and accessible option.
Malta, the EU's smallest nation, has also legalized same-sex unions and grants most rights of all member countries. It has, therefore, become an obvious gay and lesbian destination offering several attractive options for a same-sex marriage. KG wedding planner creates your big day just the way you want it.
Civil Marriages
In this case, we are allowed for greater imagination and creativity when it comes to location. KG Events helps you bring your dream civil union to life.
A civil marriage can be held at the Marriage Registry office in Valletta, the capital city, or any public place, including your wedding venue. The choices here are endless – the backdrop can be historic architecture, gardens, the beach or you can get married on a boat out at sea!
Church Weddings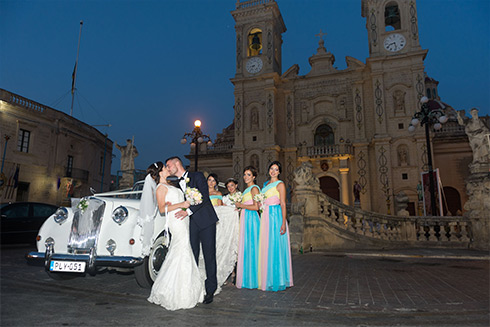 The Maltese islands are an ideal location to get married. With over 360 churches you will be spoiled for choice. From large cathedrals to quaint little chapels, KG Events will help you make a good choice as any wedding planner should.
As wedding planners in Malta, we are not just the organizer for the venue, the photographers, the videographers, catering. We also help you decide where you wish to perform the ceremony.
Not only do we ensure the Church is decorated with your choice of flowers, we will ensure your transport gets you there on time!
Although our country is predominantly Roman Catholic, there are several other Places of Worship available to make your vows:
The Church of England
Methodist of Great Britain
Jewish Synagogue
Evangelical Baptist Church
Bible Baptist
Greek Orthodox
Pentecostal
The Mosque